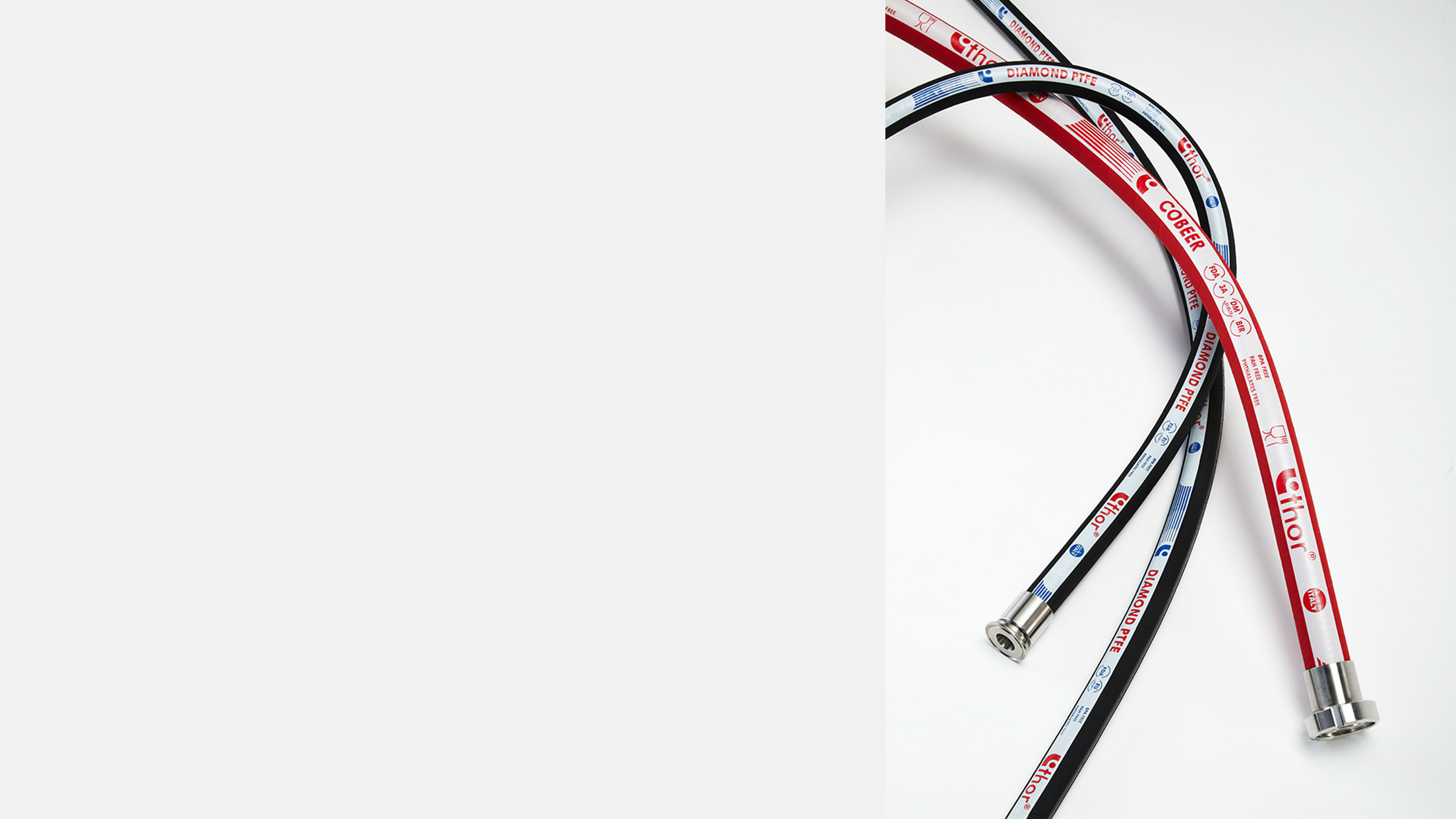 Our 60 years
history
Our history
Looking ahead to the future
The history of the Thor® group begins over 60 years ago in Brianza, when Tubi Thor was founded. During the early years, Tubi Thor's main activity was the production of hydraulic hoses and industrial hoses on rigid mandrel, especially for petrol bunkering, steel mills and chemical industries. However, it is only in the years '70s, through a radical change of strategy, that the Company has been focusing its activities in the production of industrial rubber hoses, by increasing the hose range and therefore expanding the markets supplied. At the same time, a significant process of development begins with the establishment of Thor Sud, a modern manufacturing plant, based in Southern Italy (San Salvo-CH). In fact, it is thanks to the exploitation of the revolutionary patent for the particular production process of the 61 metre hose on a rigid mandrel, that Thor's brand is now being highly recognized throught the global markets. Nowadays, Thor is a group of companies that includes three production units: Tubi Thor, Thor Sud and Thor JMS. In fact, the establishment of a manufacturing plant in Tunisia is the last venture since 2009. Distribution and representative branches abroad are part of the Group, at the service of international customers.

Today, Thor Group is a family owned company
In fact, in addition to the President Renato Ballerani, the Group is managed by his son Mr Fabio Ballerani and his nephew Mr Federico Ballerani.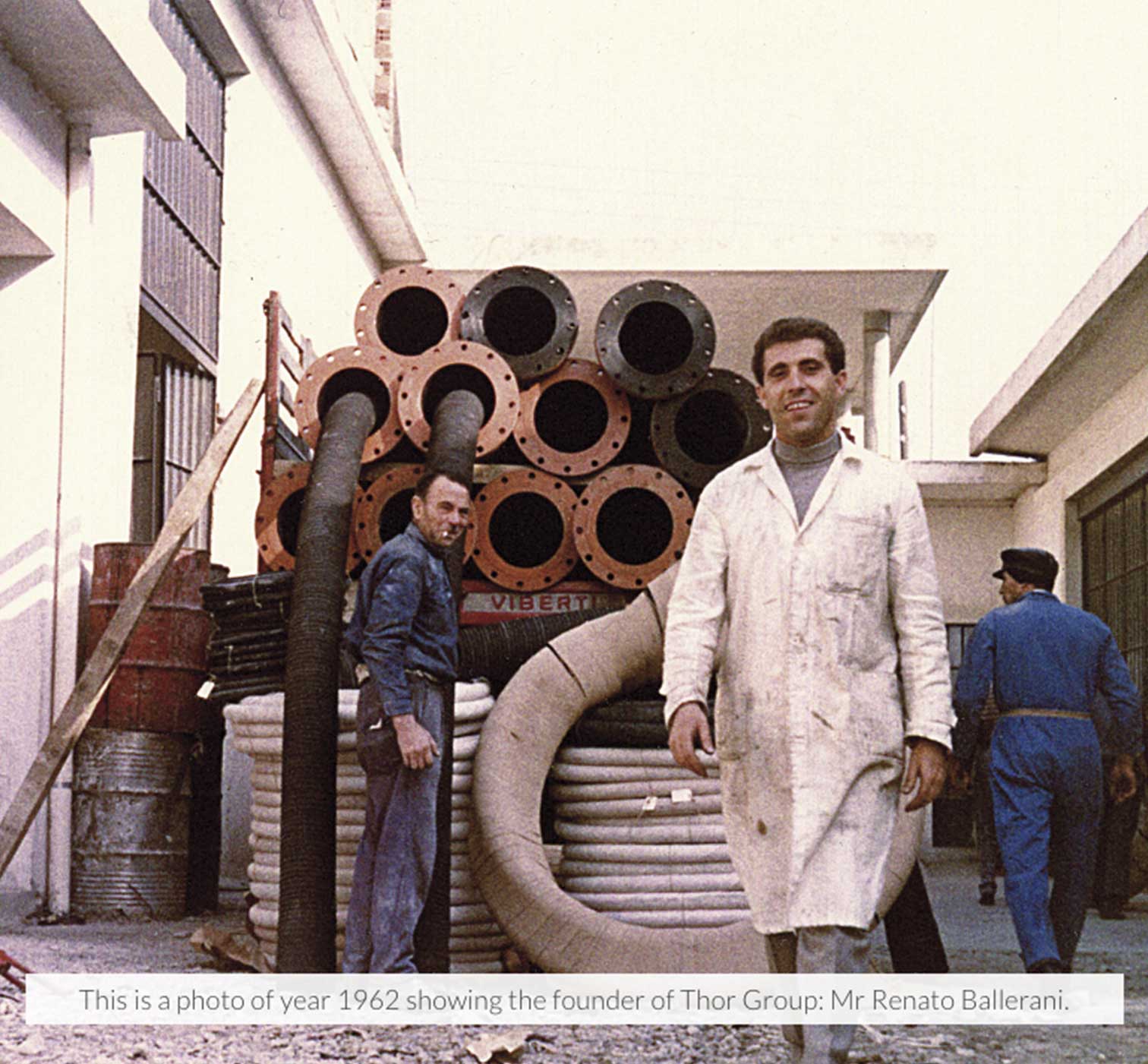 Through the years
1962
1975
1987
2003
2004
2009
2017
2019
1962
1975
1987
2003
2004
2009
2017
2019
When it all started. TUBI THOR SPA Hose Manufacturing Plant, Lesmo (MB) Italy
THOR SUD SPA Hose Manufacturing Plant, San Salvo (CH) Italy
S.I.M. Rubber Compounds Production Unit, San Salvo (CH) Italy
IBERICA DE MANGUERAS THOR Branch, Hose Distribution Centre, Barcelona, Spain Acquisition of majority of shares of DURA HOSE AND FITTINGS, hose distribution centre, Manchester, UK THOR JMS SARL Hose Manufacturing Plant, Beja, Tunisia -THOR HOSE AUSTRALIA LTD Hose Distribution Centre, Melbourne, Australia - New production unit for BIG BORE HOSES in the Tubi Thor Manufacturing Plant, Lesmo (MB) Italy NEW Manufacturing Plant in THOR SUD for the production of mandrel built hoses, provided with extruded liner and braided reinforcement fabrics, in length of 80 metre, San Salvo (CH), Italy
It's a matter of DNA
Companies, just like people, are provided with a unique and inimitable DNA, thanks to which they are able to shape their Mission.

Values such as pragmatism and the capacity of renewal are driving forces, thanks to which Thor has been able to implement expansion projects both in terms of distribution in global markets and production capacity.

Multiple manufacturing techniques and flexibility in production are strategic skills developed to satisfy the customer's needs across multiple market segments.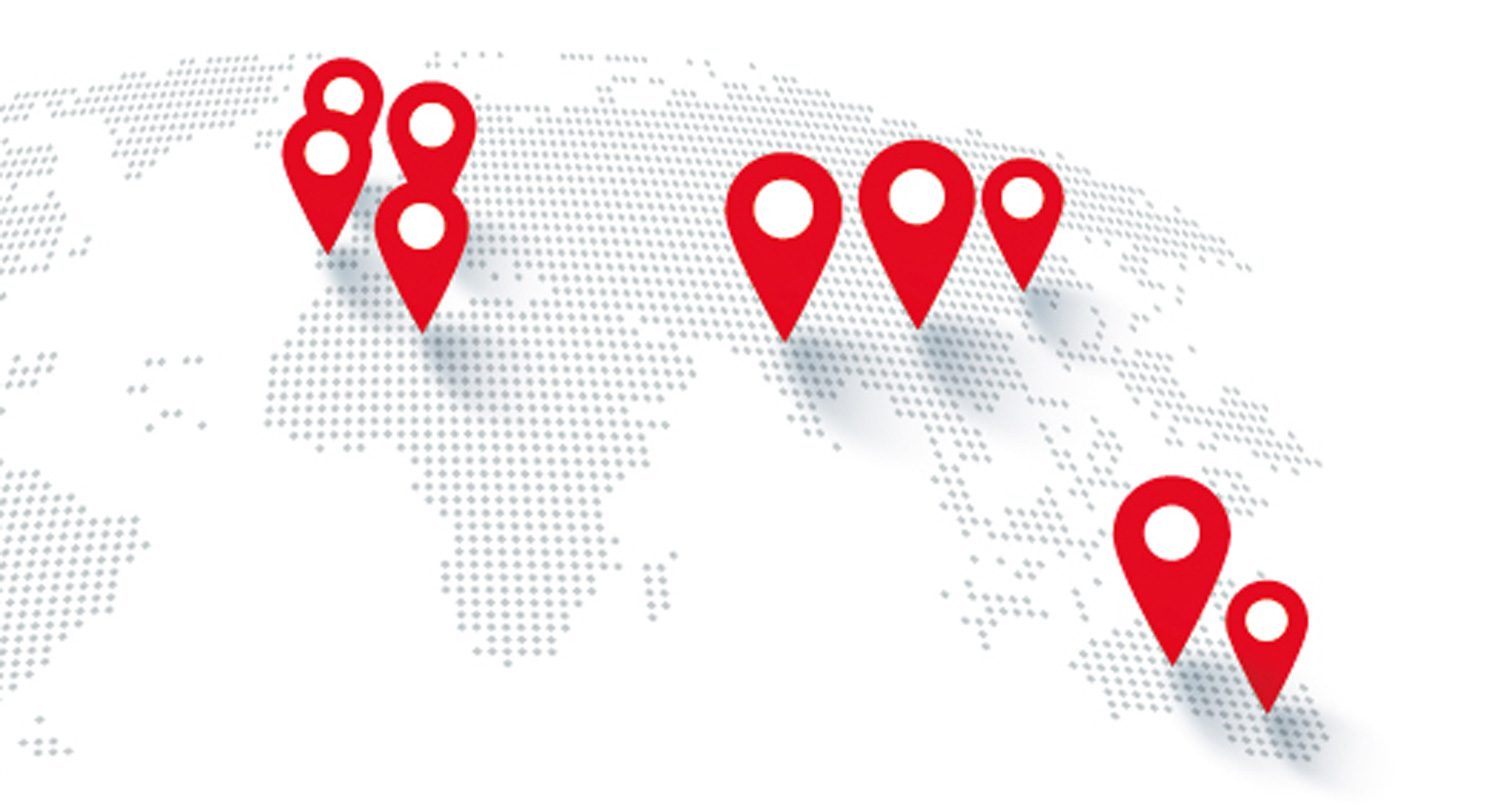 A worldwide
presence
To better serve all our customers
Italy
HEADQUARTER AND PRODUCTION PLANT
Tubi Thor S.p.A.
Via Caduti per la Patria, 83
Lesmo(MB) - Italy
+39 039 6064616
info@thor-group.it




Contact Us
Italy
PRODUCTION PLANT
Thor Sud S.p.A.
Via M. Bellisario, 54
San Salvo (CH) - Italy
+39 0873 54.96.47




Contact Us
Italy
PRODUCTION PLANT
Sim S.r.l.
Via M. Bellisario, 54
San Salvo (CH) - Italy
+39 0873 54.96.47




Tunisia
PRODUCTION PLANT
Thor Jms S.a.r.l.
Z.I Beja Nord B.P. 385
Tunisia




Spain
COMMERCIAL BRANCH
Iberica de Mangueras Thor Sl
Calle Masset del Grau, 29 Nv 11 Pol. Industrial El Grab - 08758 Cervello
Barcelona - Spain
+34 936842740
comercial@iberthor.com
www.iberthor.com
Contact Us
UK
COMMERCIAL BRANCH
Dura Hose and Fittings Ltd
Unit 5A - Village Business Park - George Street - Prestwich - M25 9AB
Manchester - United Kingdom
+44 (0)1617988665
sales@dura-hose.co.uk
www.dura-hose.co.uk
Contact Us
Australia
COMMERCIAL BRANCH
Thor Hose Australia Pty
129 Williams Road - Dandenong South - Victoria 3175
Manchester - Australia
info@thor-group.it
Contact Us
Do you
need more
information?
Contact us!