Back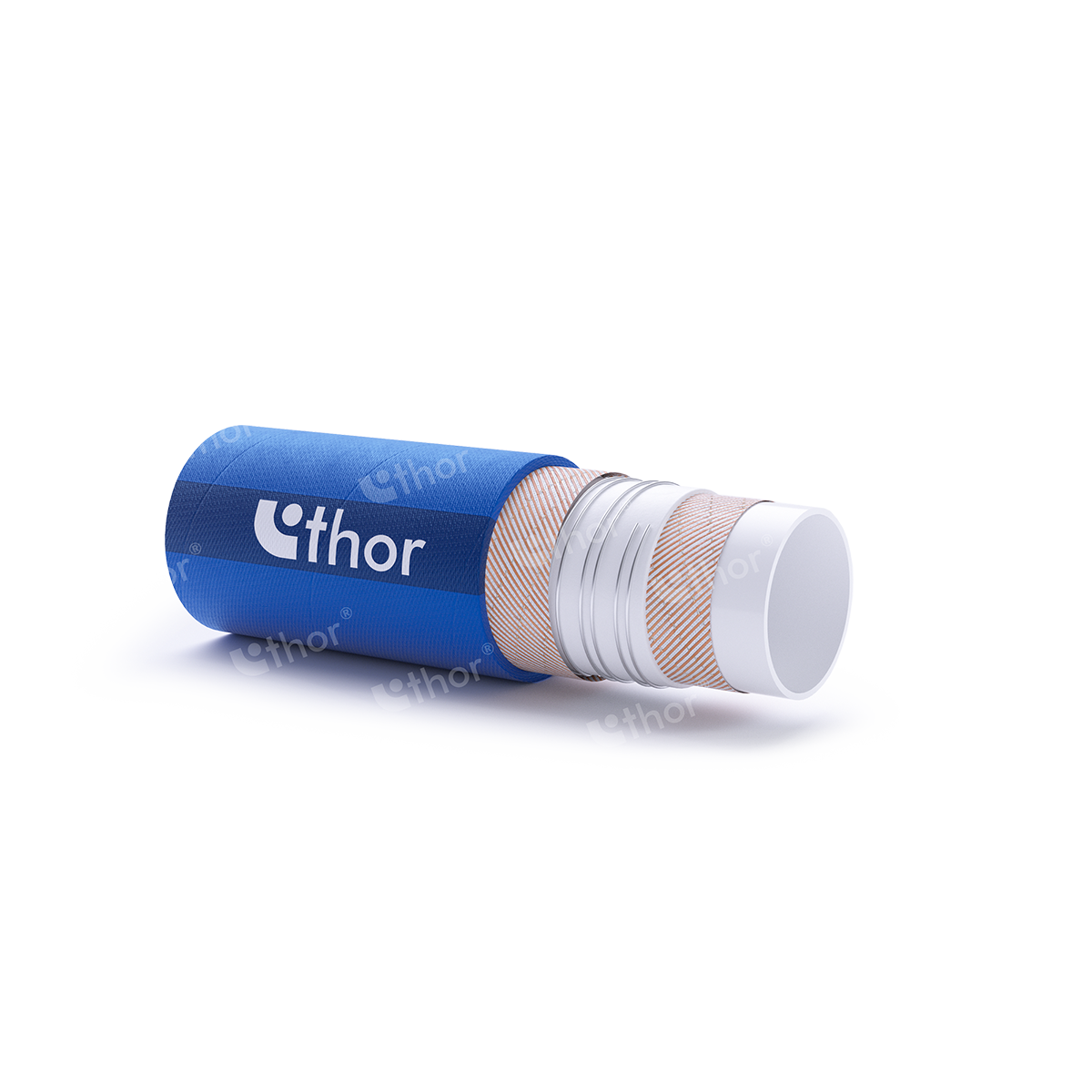 MASTERFOOD/HF10 SRB
Extra flexible multipurpose hose suitable for fruit juice, non-alcoholic and alcoholic drinks (alcohol content up to 96%), drinking water, fine wines and fats. The special antimicrobial cover prevents the growth of mold and bacteria. Produced in accordance with EC 1935/2004 and EC 2023/2006 (GMP), the hose is free from phthalates, BPA, PAH and ADI; furthermore, it is Reg. EC 1907/2006 (REACH) compliant.
Tube
Smooth white food-grade IIR rubber in order to guarantee taste and aroma of the conveyed product. Complies with FDA 21 CFR 177.2600, 3-A Sanitary Standards 18-03, BfR XXI cat.2, D.M. 21.03.73.
Reinforcement
High tensile textile plies and embedded helix wire
Cover
Anti-microbial blue rubber, fats and abrasion resistant, ageing and ozone resistant . Smooth surface with cloth finish.
Temperature
-30 °C +120 °C. Steam cleaning up to +130 °C for max. 30 minutes.
Marking
THOR MASTERFOOD ANTIMICROBIAL