Back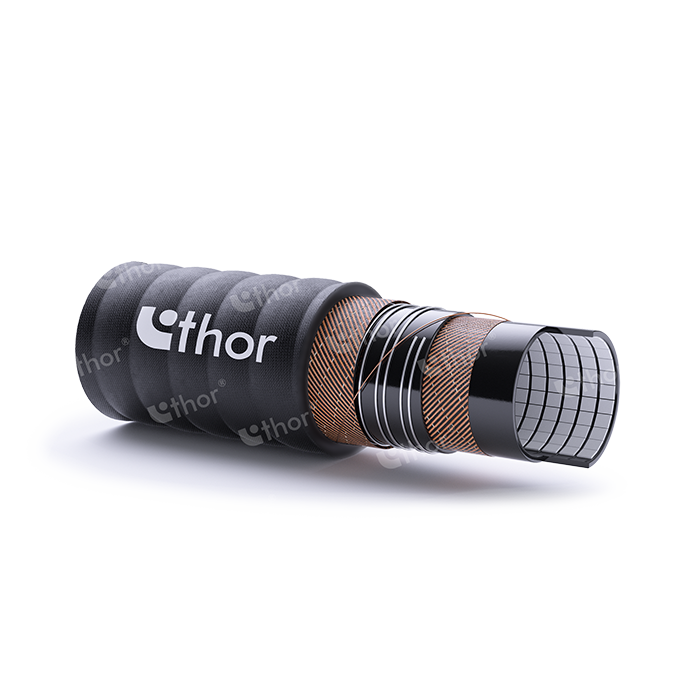 TETRAGON/SPC 5QN
Good flexibility hose with highly abrasion-proof ceramic tile developed for pneumatic transport of highly abrasive material as carbon powder, dry cement, ceramic powder, CDR and quartz. Especially designed to be assembled with half-shell flanges.

Tube
Ceramic square plates Sarosint (Al2O3) Allumina oxyde
Reinforcement
Synthetic textile fabrics, embedded steel wire helix and built-in copper wires to provide electrical continuity between both ends.
Cover
Black, antistatic, abrasion and weather resistant rubber. Corrugated cover, fabric impression.
Temperature
-30 °C ( -22 °F ) +70 °C (+158°F)
Marking
THOR – SARO – TETRAGON – PREMIUM ANTIABRASIVE HOSE – MADE IN ITALY