Back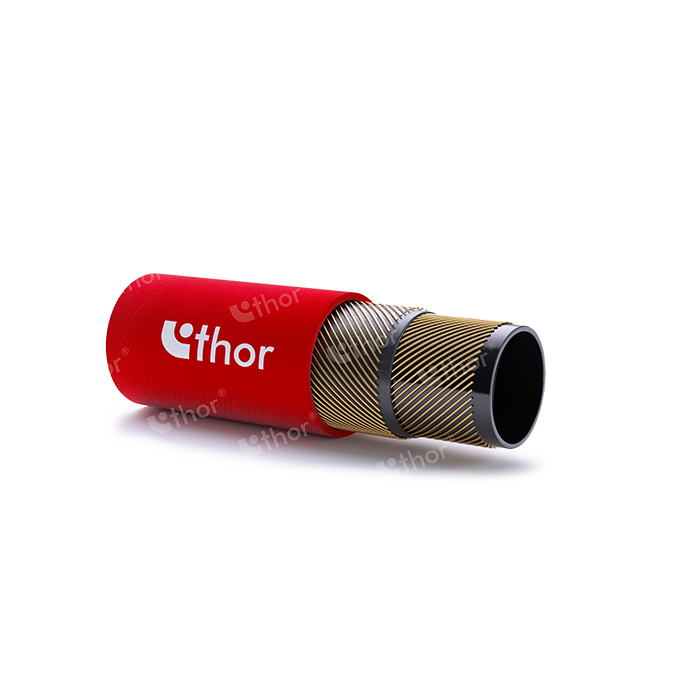 VULCANO U0R
Mandrel built delivery hose for oil rigs suitable for seawater, mud, oil, petroleum products, resistant to fire for 30 minutes at 800°C.
Complies with ISO 15540:1999.
Tube
Smooth rubber resistant to fire and to petroleum products.
Reinforcement
Layers of metal yarns separated by layers of heat resistant rubber. Nr. 3 fiberglass layers.
Cover
Red, smooth CR rubber, abrasion, weather, ozone, mineral oils and fire resistant. Fabric impression.
Temperature
-30 °C +100 °C
Marking
VULCANO RS FIRE DELUGE DELIVERY WP 21 BAR/305 PSI SF 5:1 (in white letters)