Cibus Tec Exhibition 2023 has ended
We are very pleased to have met you all and share with you our latest product developments.
In particular Galaflex and Galaflex Light hoses with their extruded tube and braided construction designed for the milk tanker industry.

Also COBEER: a wide product selection of hoses for the brewery industry.

And many other products for the food and beverage industry, including a new hose range manufactured with an anti-microbial cover.

Stay up-to-date with all the latest news from Thor, follow our social channels!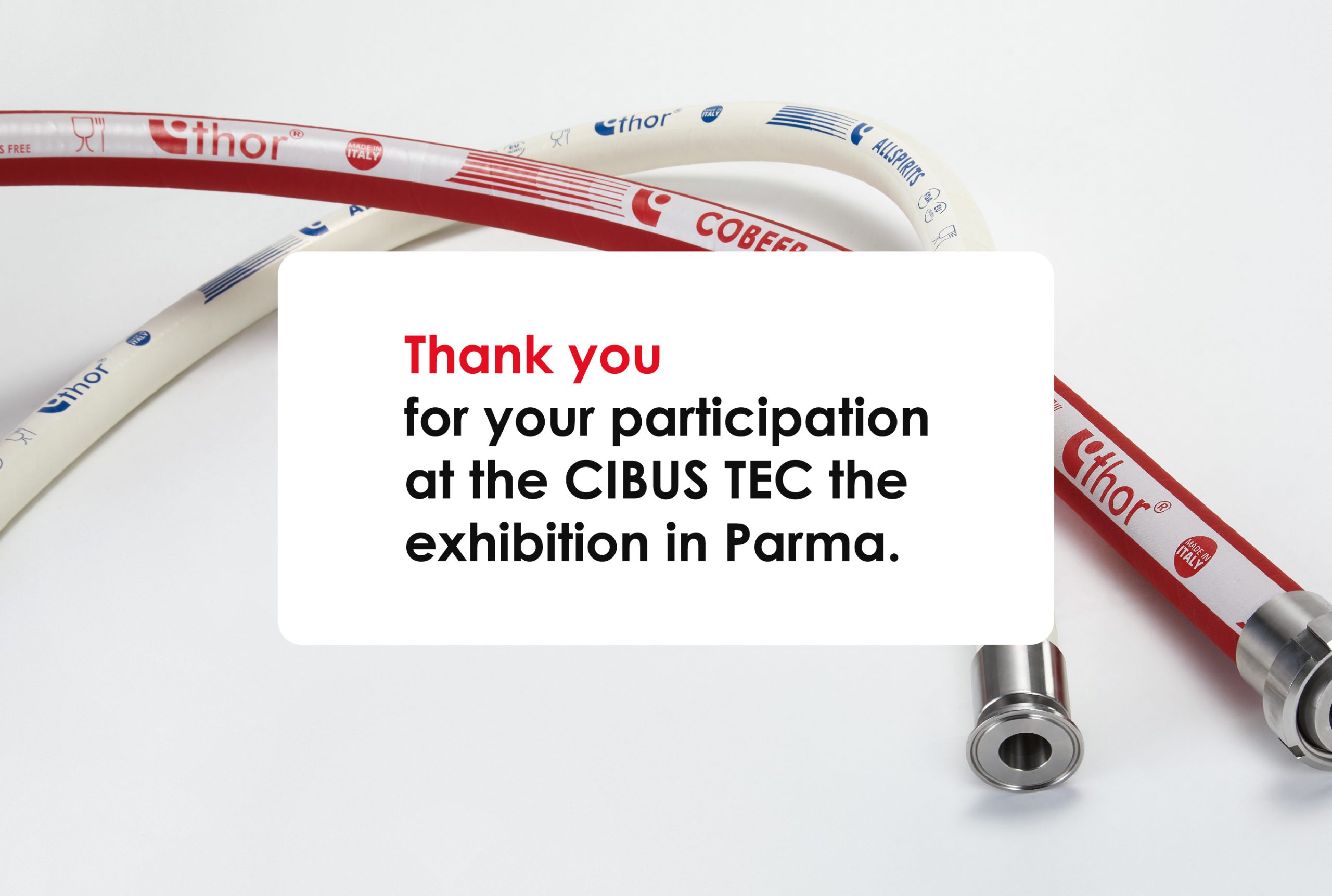 Share this article