Back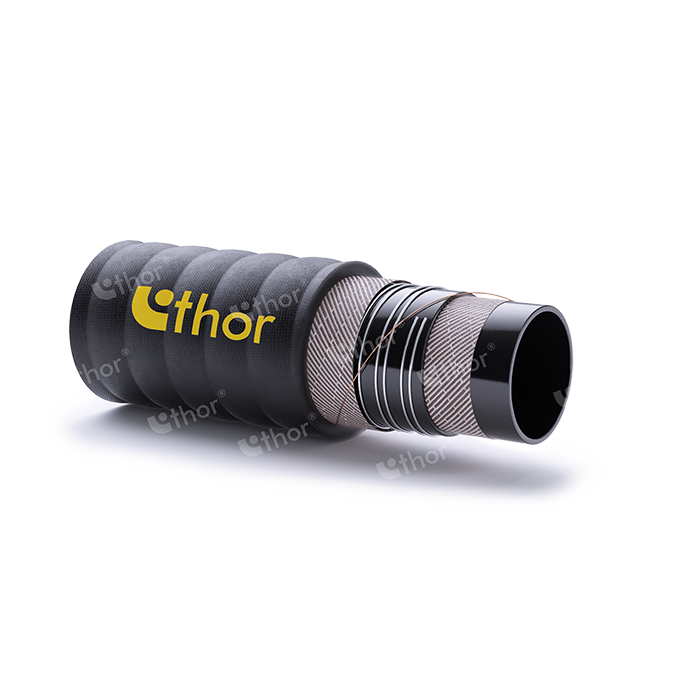 NAFTA®/SP13C TMC
Mandrel built oil suction and delivery hose, high flexibility, suitable for petroleum products. Suitable for filling of tank trucks. Heavy duty.
Complies with EN 12115: 2021 - Type Ω/T.

Tube
Black smooth special conductive rubber suitable for petroleum products up to 60% aromatic content, unleaded fuel with max.5% MTBE and max. 15% oxygenated compound, ecological diesel (from oilseed rape).
Reinforcement
High tensile textile plies, helix wire embedded, antistatic wire.
Cover
Black conductive rubber, abrasion, oil, ozone and weather resistant rubber. Flame resistant according to TRbF 131 - Teil 2 - § 5.5. Corrugated cover with fabric impression.
Temperature
According to norm
Marking
According to norm